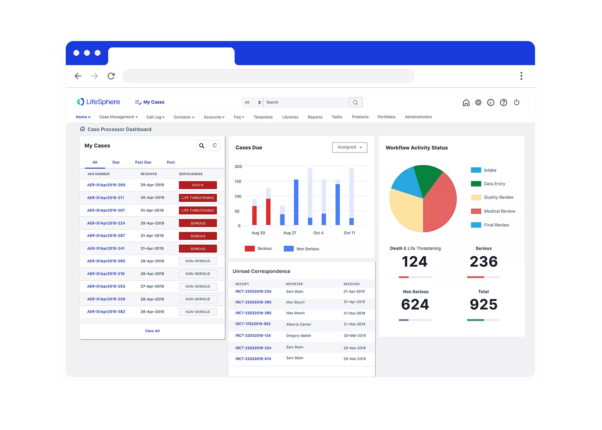 Delivering safer, faster research & development

LifeSphere is trusted by hundreds of global pharmaceutical and biotech companies, health authorities, and CROs. Why is that? Because LifeSphere accelerates product development, maintains compliance, and streamlines collaboration–enabling you to impact global health.
Driving innovation forward
A unified, user-friendly platform

delivers regulatory information management in a unified cloud platform that accelerates approvals, reduces risk, and streamlines collaboration across your teams.
is an end-to-end safety platform that helps your global pharmacovigilance team save time and effort, ensure future-proof compliance, and unlock deep insights from safety data.
is a cloud platform that helps your life sciences organization deliver timely information, stay compliant, and streamline collaboration between global stakeholders.
Data you can use

Data collection is happening all the time, and the amount of information to collect and organize in research and development can seem overwhelming.
Run your pharmacovigilance, clinical activities, and regulatory processes with the leading automated, integrated life sciences technology platform. With LifeSphere, your team can unlock new levels of intelligence with actionable data and insights.
With more than 30 years of partnership with life sciences leaders, LifeSphere continues to evolve the delivery of products from bench to bedside quickly and safely.
Incorporating flexible, open architecture
The LifeSphere difference

80%
Top Pharma Companies
Serving 80% of the top 50 biopharma companies
80%
Potential efficiency gains
80% potential efficiency gains driven by our cognitive computing engine
30%
Immediate cost savings
30% immediate cost savings potential via our advanced automation capabilities
100%
Compliance
100% compliance with all present and upcoming regulatory standards
Frost & Sullivan names ArisGlobal
Company of the Year for 2023
Trusted by Life Science Leaders
Customer Success Stories and Industry Recognition

The FDA Modernizes Pharmacovigilance with LifeSphere MultiVigilance
The FDA's next generation FAERS II system uses ArisGlobal's industry-leading safety platform to automate intake, triage, and processing, improving regulatory processes and data quality.
New Regulatory Capabilities Position ArisGlobal for Future Growth, Report Says
ArisGlobal recognized by Frost & Sullivan for enabling life sciences companies to accelerate R&D with its LifeSphere platform.
Major Contender in Everest Group's "Clinical Development Platform Vendors" PEAK Matrix® Assessment 2020
Innovation, digitally mature products drive company growth, report says.
Learn More about our collaborative partnership with Customers
Frost & Sullivan Award
ArisGlobal is awarded the Frost & Sullivan 2023 Company of the Year Award for Excellence in Best Practices
Breakthrough2023
ArisGlobal's annual Breakthrough event brings together key members of the life sciences and digital health community to provide insights into innovation, AI and digital transformation.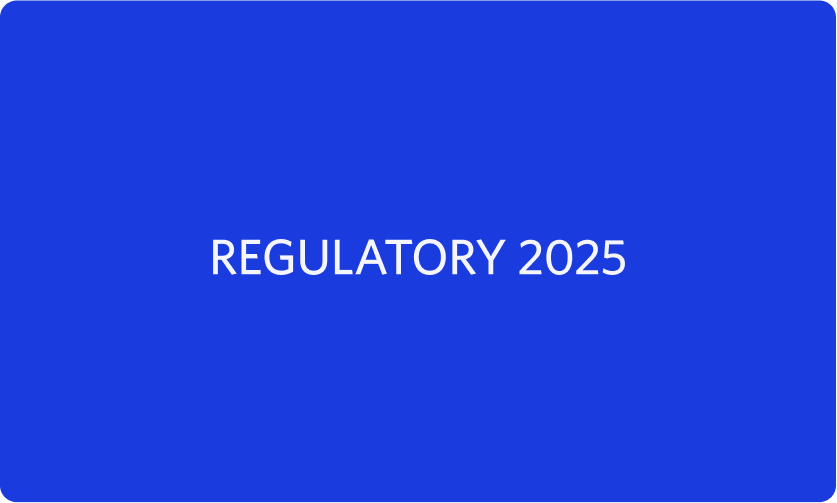 Regulatory 2025
Continually evolving and changing, the Regulatory landscape not only needs a plan for today but for tomorrow. Learn why having a longer outlook is beneficial to your organizational goals.
ArisGlobal
Learn more about ArisGlobal and explore our history of working toward a healthier world.