Experience a Platform of Possibilities
for Your Safety Needs

Bring your Safety activities to new heights with LifeSphere, the market leading solution in Safety worldwide. Searching for a Safety solution as unique and powerful as the medicine and therapies you bring to the market? You've come to the right place.
LifeSphere Safety offers a robust platform of products developed and refined through partnerships with life sciences leaders to be the best solution for pharmacovigilance, intake and triage, and reporting and analytics. Harness the power of actionable data with LifeSphere Safety.
LifeSphere Safety Platform Ecosystem

LifeSphere Multivigilance
Developed alongside leading life sciences organizations, LifeSphere Multivigilance is an end-to-end cloud safety system enabling pharmacovigilance teams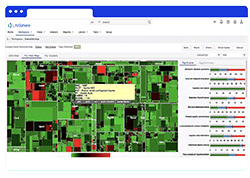 LifeSphere Intake and Triage
Automate case intake to improve efficiency and scalability to case processing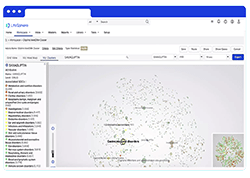 LifeSphere Reporting and Analytics
Reduce the manual workload through intelligent automation and key data analysis
LifeSphere Signal and Risk Management
Proactively identifying and managing Safety issues allows your team to monitor the entire development lifecycle and easily assess impact on their benefit-risk profile
LifeSphere LitPro
Full-service automated medical literature provides an easy solution to help aid in regulatory compliance
LifeSphere EV Triage
Experience a digital portal that enables Medical Affairs, Pharmacovigilance, and Quality teams to connect with stakeholders anywhere there's a connection
LifeSphere Safety Advantages

Cloud Based
Collect Safety data efficiently and access it easily with cloud-based application, allowing you to work securely and increasingly global environment
Advanced Automation
Use artificial intelligence to advance and automate repetitive Safety tasks to streamline decision-making and accelerate Safety workflows
Superior Data Analytics
Access your data and collect from diverse data sources to provide real-time Safety intelligence and insights
Easy Compliance
LifeSphere Safety customers don't have to worry about compliance. 100% of LifeSphere Safety customers experience compliance with all present and future regulatory standards
Trusted by Leaders Across the Platform
Learn More About
LifeSphere Safety
Data Backed Benefits –
LifeSphere Safety by the Numbers

7/10
7 of the Top 10 Global Biopharmas and 300+ customers using LifeSphere Safety
3.5
3.5 million cases managed annually
30,000+
30,000+ users within LifeSphere Safety
30%
30% Cost Savings from automation capabilities
80%
80% efficiency gains with LifeSphere Safety
Explore the platform