A single global platform for end-to-end pharmacovigilance transformation

As you strive to bring increasingly specialized treatments to market faster and more safely, LifeSphere Safety provides the only unified, next-generation SaaS safety platform in production, designed to help you achieve touchless case processing, scalable compliance, and standardized global pharmacovigilance workflows.
Developed and tested with industry leaders, and powered by intelligent AI/ML, cognitive automation, and analytics capabilities, LifeSphere Safety provides what you need to efficiently manage increasingly complex global operations without compromising quality or compliance, while remaining scalable as your business needs and case volumes grow.
Additionally, LifeSphere Safety is uniquely built with flexible licensing and capabilities to effectively serve firms of all sizes, from large biopharma to small and emerging firms bringing products to market, to CRO's and service providers looking to deliver higher-quality services more efficiently. Learn more
LifeSphere Safety Platform Ecosystem

LifeSphere Multivigilance
Deliver groundbreaking efficiencies and touchless case processing using the industry's only end-to-end case management solution with automation in production.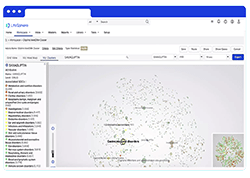 LifeSphere Reporting and Analytics
Enhance safety reporting and unlock real-time insights through flexible and easy-to-use reporting and analytics capabilities, natively integrated with your safety environment.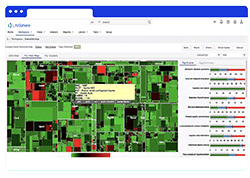 LifeSphere Signal and Risk Management
Drive more intelligent signal analytics using an automated, end-to-end solution to uncover higher-quality signals faster and better inform benefit-risk profiles.
LifeSphere Clarity
Achieve next-generation patient safety using a powerful safety analytics engine that enables safety teams to conduct faster, more robust benefit-risk analyses.
LifeSphere Intelligent Content Management
Enhance operational efficiency and data quality through a single source of truth for safety content, purpose-built to support life sciences workflows and compliance specifications.
LifeSphere LitPro
More efficiently meet regulatory requirements through an automated medical literature screening solution to scan global databases for safety-relevant information.
LifeSphere Safety Advantages

Unparalleled Efficiency
Drive significant efficiency gains through touchless case processing by leveraging robust, production-ready automation and artificial intelligence to streamline repetitive safety tasks.
Comprehensive Global Compliance
Operate confidently in any market with the most robust turnkey support for global and regional regulations, including regular cloud upgrades to ensure future-proof compliance.
Next-Level Safety Insights
Turn safety into a value center by leveraging powerful, easy-to-use tools for reporting and dashboarding, operational benchmarking, and intelligent signal analysis.
Unified Cloud Platform
Leverage an end-to-end SaaS platform to ensure standardized, always-up-to-date global safety operations founded on industry best practices with minimal IT overhead.
Out-of-the-Box Value
Deliver value right away with out-of-the-box availability of our Industry Standard Practices (ISPs) around core processes, developed and pre-validated with leading industry partners.
Single Source of Truth
Streamline content management through an easy-to-access, centralized repository for all your safety content, including PSMFs and PVAs, including enhanced audit trail support.
Trusted by Leaders Across the Platform
Learn More About
LifeSphere Safety
Data Backed Benefits –
LifeSphere Safety by the Numbers

7/10
7 of the Top 10 Global Biopharmas using LifeSphere Safety
300+
customers using LifeSphere Safety
7M+
7 million cases managed annually and growing
30,000+
30,000+ users within LifeSphere Safety
30%
30% Efficiency gains from automation capabilities
Explore the platform